Leadership Development
There's a difference between management and leadership. Do you understand your leadership style? Find out how you can reach your leadership potential.

Organizational Development
Is your organization primed for success? Bryan is an expert at the strategies, methodologies, and approaches of effective and efficient business models.

Team Building
Teams can be complicated. You have to learn how to mesh different personalities, opinions, styles, skills, and more. Let me help with the process.
How can I serve you? Call me today if you want to discuss DISC Assessments, Leadership Programs, Team Building Workshops, or if you need a facilitator or speaker.
What my clients say about me…
Taylor Welch
Manufacturing Manager at Carlisle Interconnect Technologies
I recently had the opportunity to attend several leadership training sessions that Bryan facilitated. Bryan has a tremendous amount of knowledge and experience and he teaches with great enthusiasm and energy. The tools and tips I picked up during his courses were invaluable and have not only accelerated my leadership development but have helped me to become a better husband and father. Thank you Bryan!
Alex Henning
Customer Business Manager- Meijer at Danone North America (DanoneWave)
I had the pleasure of attending Bryan's training session titled "Beyond Change Management" at the Western Michigan University Food Marketing Conference in Grand Rapids, MI on 3/20/2018. I found the session to be extremely engaging and informative. Bryan's passion and preparation were very apparent. The way in which he presents captivates the audience and encourages participation. With all the change occurring in our industry, he certainly had great advice on how to manage and effectively lead teams through difficult times. I highly recommend Bryan's abilities and think any company or team would greatly benefit from working with him.
Dustin Bray
Information Security Manager at Carlisle Companies Inc
Bryan has been a tremendously valuable resource for me personally as well as my employer in preparing our next generation of leaders. He instructs, coaches, and mentors with enthusiasm and sincerity like no one else I've known. I am so thankful to have had the opportunity to learn from Bryan and am excited to apply everything I have learned about myself, others, and applied strategic thinking. Thank you very much for your efforts, Bryan – rest assured you have made a substantial impact… and I'm sure we'll cross paths again!
Jason Torres
Senior Network Engineer
I had the pleasure of having Bryan as a leadership coach during a company sponsored leadership training program which led to several meetings over the following months. The leadership training event was fantastic, but it was the one on one coaching time which felt like conversational friendship by a truly wise mentor and I deeply miss that one on one time.
Don Young
Program Manager at Carlisle Brake & Friction
Bryan is a fantastic teacher and an amazing coach. He really knows how to connect with each of his students and really seems to live his own great advice and teachings. The one on one coaching I've had with him has been very informational and inspiring. I have no doubt that the knowledge I have gained from him will be a tailwind for my career and my company for many years to come.
Mike Pepin
City of Meridian, Public Works Department, Business Operations Manager
Bryan is an extremely compassionate and dedicated professional. His passion for developing others is inspiring. I have been fortunate over the past year to call him an executive coach, mentor and friend. His approach, charisma and style make for a highly effective facilitator, and his experience, knowledge and honesty make for a trusting coach. Make the right choice for your organization…bring Bryan on board to develop your leaders!
Kelly Ryan
VP Sales and Marketing at Clear Voice Telecom
I participate in a group of highly motivated business owners and it is often difficult to find speakers that are relevant, informational and engaging. Bryan was all 3 along with being enjoyable to listen to. He was enthusiastic in his presentation and everyone participated. I would recommend Bryan as a speaker and trainer for any business. His wide range of knowledge allows him to be a great resource for all.
Joel Boysen
Director Strategic Vendor Management at Leo Burnett
I was extremely fortunate to participate in a training session facilitated by Bryan just yesterday on the topic of Applied Strategic Thinking and can't say enough good things about him or the content. The content of the session was excellent and included tools I'll be able to apply to both my professional and personal life. His presentation style was very engaging and kept everyone in the room interested. He was very knowledgeable on the subject being able to discuss multiple off script topics. Two other members of my team attended as well and walked away with the same feeling, in addition I've already asked the balance of my team to register for the class next time its available and have asked the powers that be internally to let me know when Bryan returns for any other classes so that I can attend those as well. I highly recommend him to anyone interested.
Bae Emilson
Emeritus at Boise State University, former ACEA board member
Bryan is a resourceful facilitator and executive coach who assists leaders and their teams in communicating effectively, thinking strategically, and managing change skillfully. His services have helped our clients define and launch new initiatives and build teams that are cooperative and high performing.
John F. Dunsing
Store Director at Jewel – Osco
Bryan is a high energy, motivational speaker and training facilitator who is passionate about developing and mentoring professionals to improve leadership within organizations. There is high value to the individuals that attend his presentations, as well as to the overall business.
Amanda Howes
Certified Public Manager Program Manager at Idaho Division of Professional-Technical Education
Bryan is a truly fantastic trainer. He has helped the Certified Public Manager® Program in numerous ways, many times by generously volunteering his time and expertise. His dedication and passion for helping people is evident in every interaction and I have nothing but the highest respect for the great work he does.
Bryan has a unique ability to connect with his audience and he delivers extremely thought-provoking lessons that resonate with people on a basic level. Furthermore, he really inspires trust in all he meets. I have personally seen several of the CPM participants share personal trials and experiences with him. He always listens and selflessly offers his help if applicable. Essentially, Bryan goes above and beyond his duties as a trainer. No matter the subject, you cannot go wrong brining him into your organization.
Want to learn how to understand people better?

Is Your Team Struggling To Be Effective?

Monday Morning Minutes
In a hurry?
Want to start your week off with a productive mindset?
Are you interested in continuous improvement as a leader?
Do you know how you will lead better, or differently, this week?
Intended to be read in a minute, or two at the most, each article will provide you with an inspirational thought or action idea. All are related to some aspect of leadership. Whether you are leading your own personal life and career, or leading thousands, you will find practical ideas which can be put into action immediately.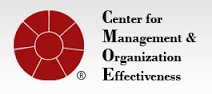 We've helped leaders and individuals in start-ups and Fortune 500 companies around the nation.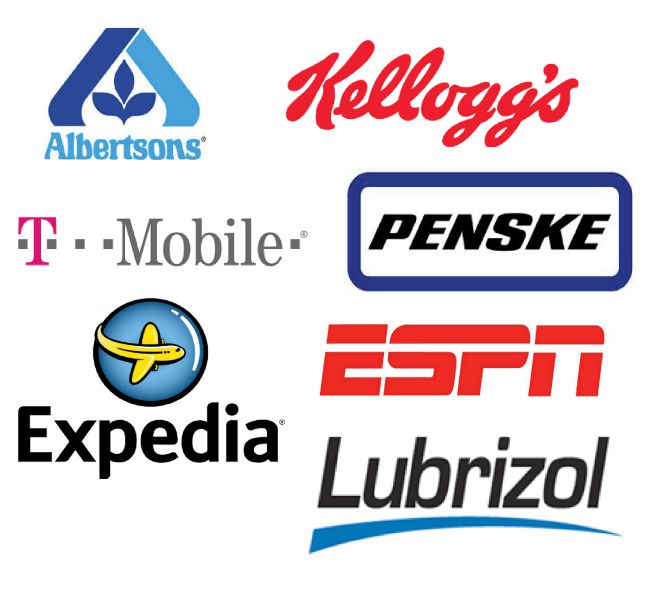 • Creating a cohesive team?
• Thinking more strategically?
• Understanding your and other's personalities?
• Being and effective leader?
• Cultural transformation?
Whether you are looking for help as an individual or as a team, my experience and expertise in expanding success will help.
I Look Forward to Hearing From You